I was able to hit up a few local car shows during July (as of this writing July still has more than a week left, so hopefully I can hit up more). Here's a quick rundown:
July 15 was the date of the British Car show put on by the British Car Club of Greater Cincinnati. The setting was nice but the weather was uncooperative. I had to hand it to some of the owners, embracing the spirit – and weather – of British motoring. I saw a guy in an MGA driving in – sans roof – during a downpour. Many of the cars received impromptu plastic coverings, but some were open to the elements. It was both sad and awesome to see. Sad because you hate to see the interiors of these restored cars get wet – awesome because it means the ones that did get some rain probably also get some regular use. And I'm all about cars being driven regularly – flawless paint isn't as attractive as paint that shows it is being enjoyed.
Photos are sparse due to the heavy rain and the fact I treat my camera as if it were my child. Here are some highlights:
My favorite of the show came down to two cars, first this Daimler SP250 "Dart."  This was the first Dart I've ever actually seen in person. The side view (below) shows it better, but I had two people tell me how Daimler had the styling so right… until they got to the front. Either way it's a great looking car with a Chrysler Hemi V8 underhood. It's also a lot longer than most of its contemporaries.
The other car I loved very much wasn't even British – it was a Saab Sonett II. Many of these cars simply fell apart over time but this one was glorious. And it had, if I remember correctly, the three-cylinder two-stroke engine.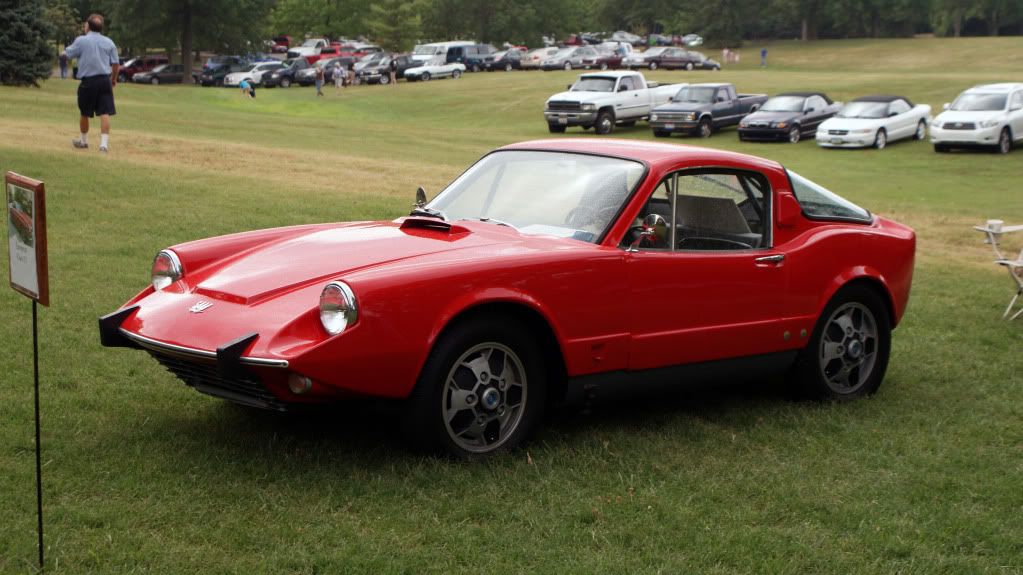 Some other cars: Jaguar Mark 2 (white), 1959 MG Magnette (black), 1970 Austin America (bluish-green), and a DeLorean DMC-12 (silver, obviously).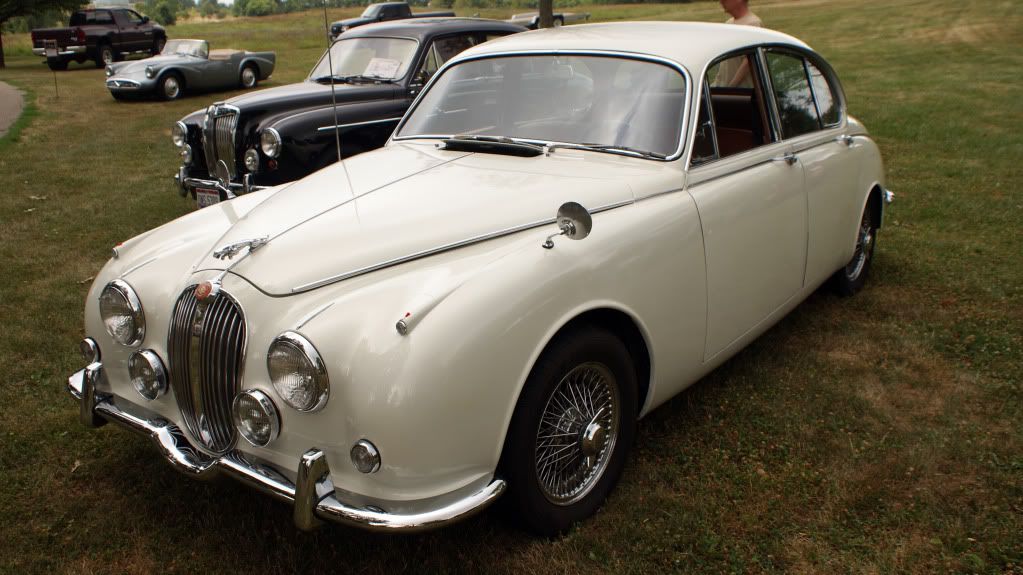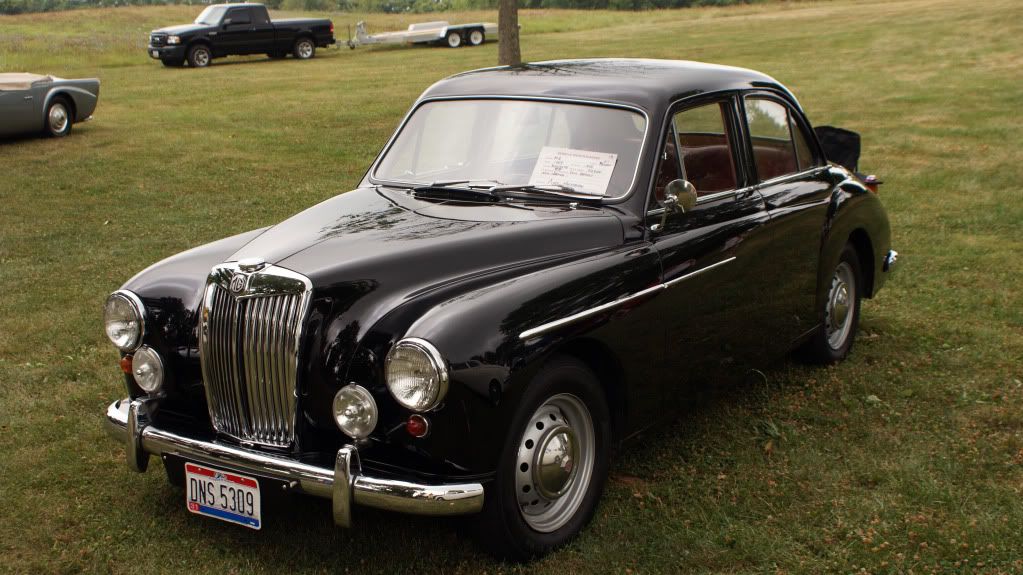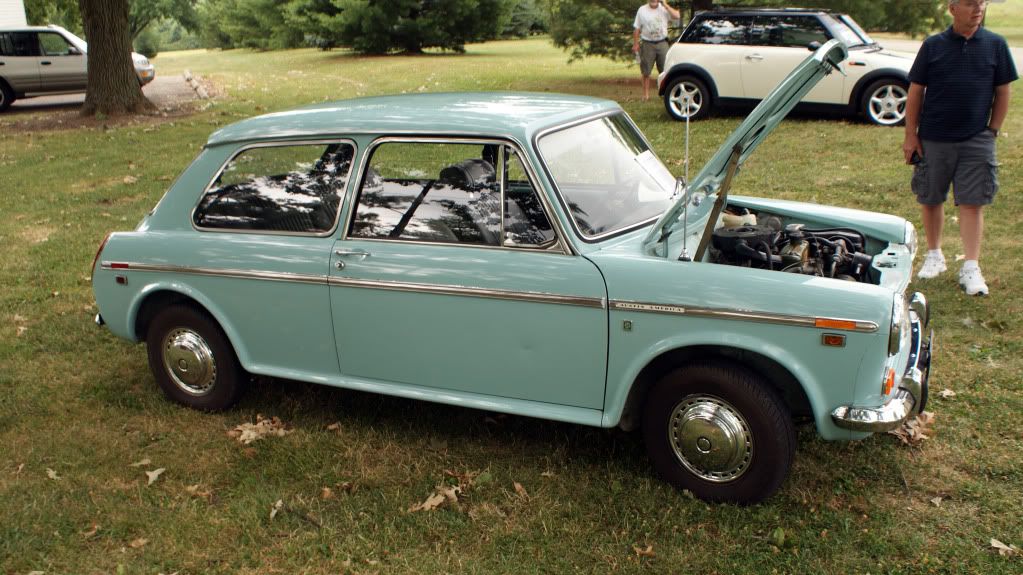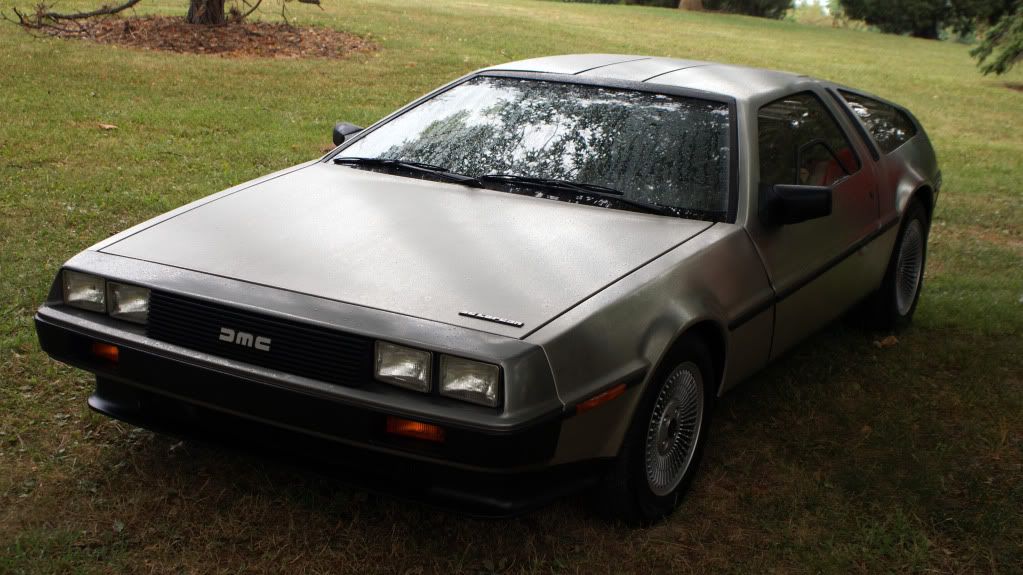 Another show was the 2012 edition of Rollin' on the River (held on July 22). It is a properly big show with cars just rolling in one after the other. Again, I failed to take a plethora of photos (although the weather was brilliant) as I spent the early part of the day watching – and more so listening – to the cars roll in. The afternoon was spent chatting up some of the owners and unfortunately, no one offered to just give me their car.
This show had something for everybody, from customs: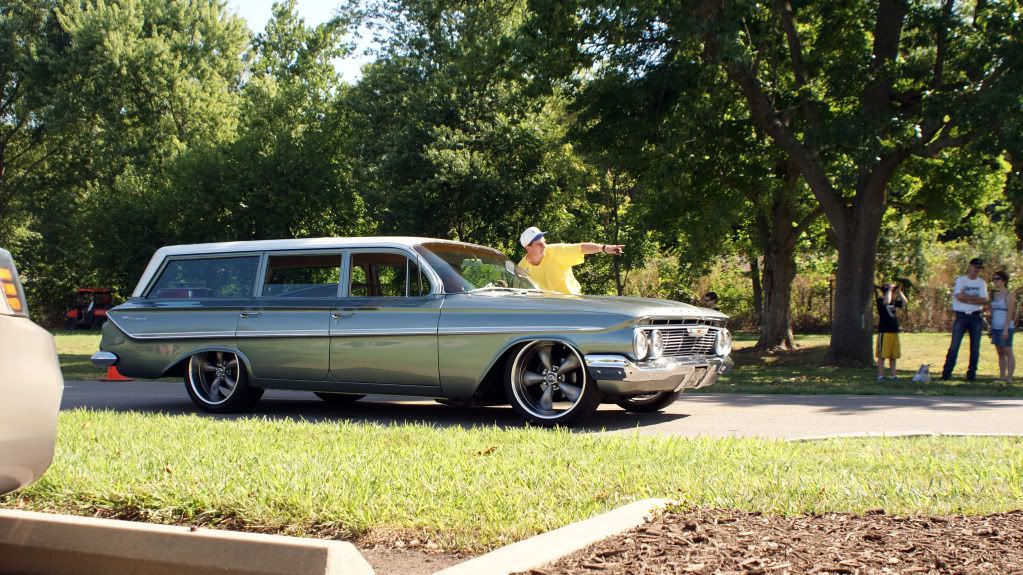 To muscle cars: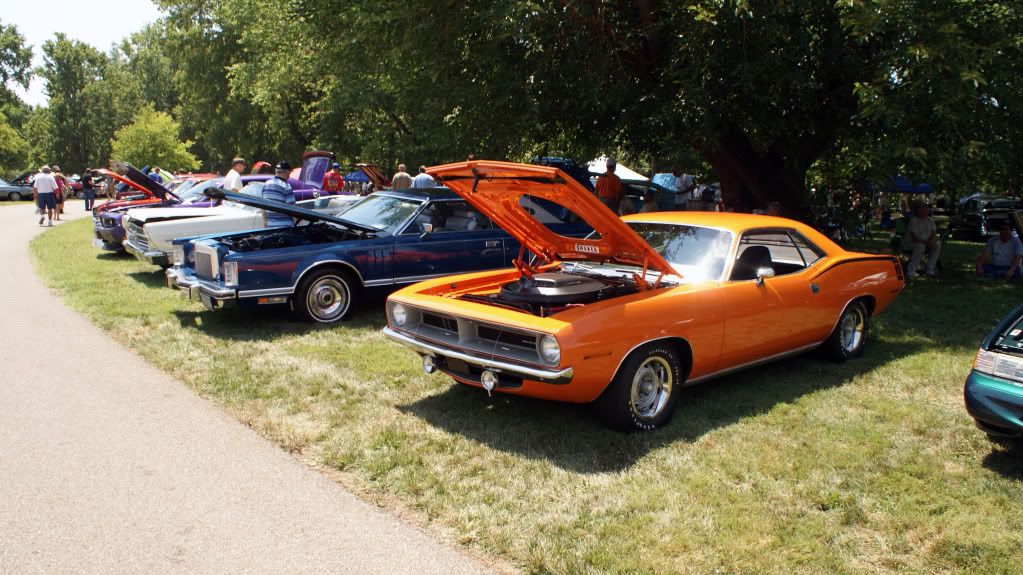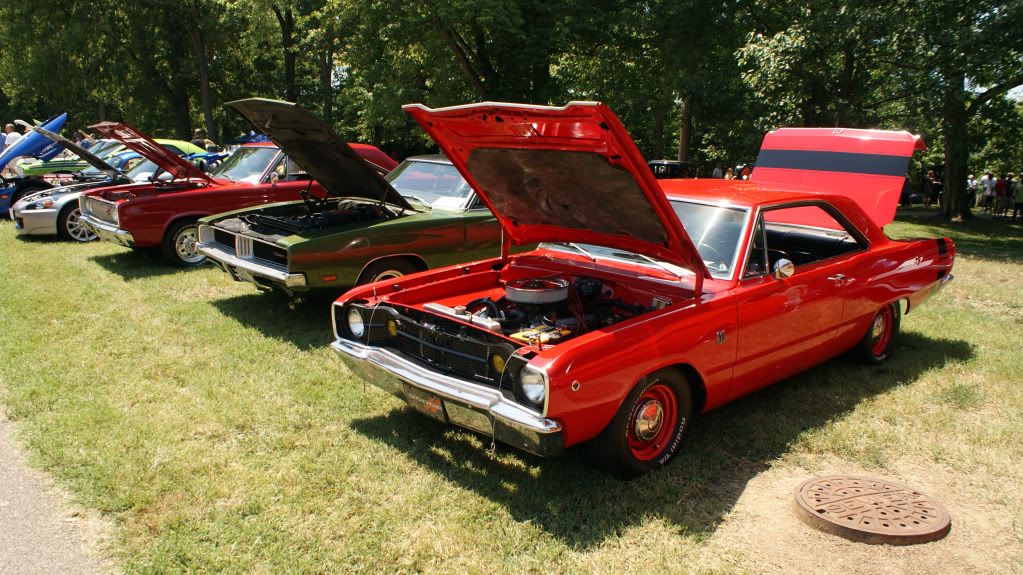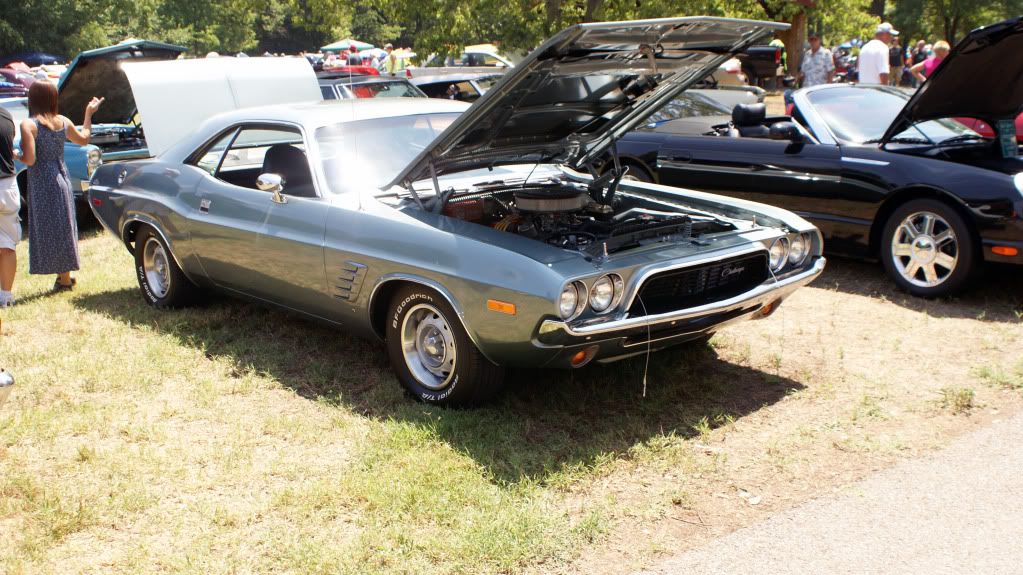 And Corvettes: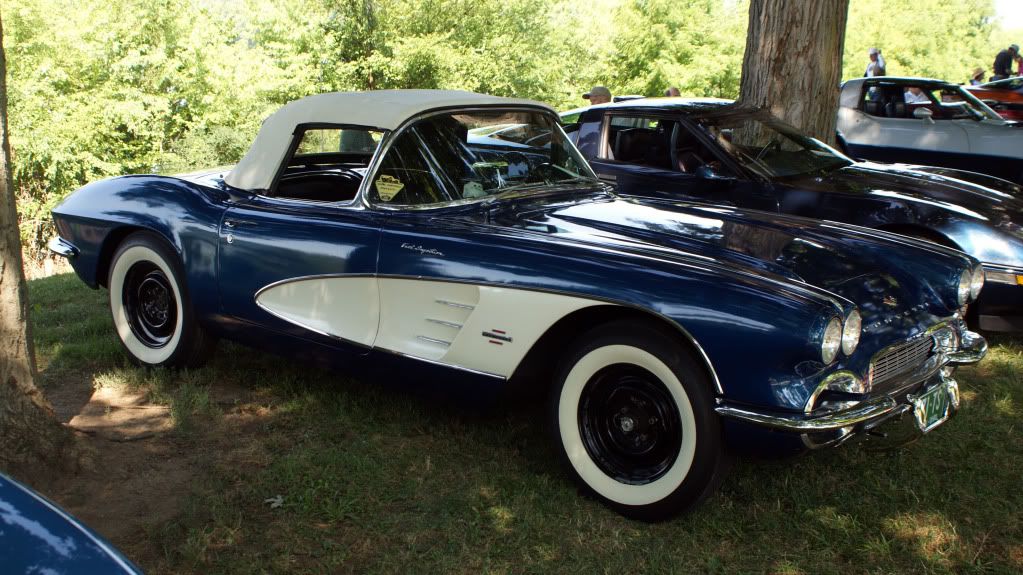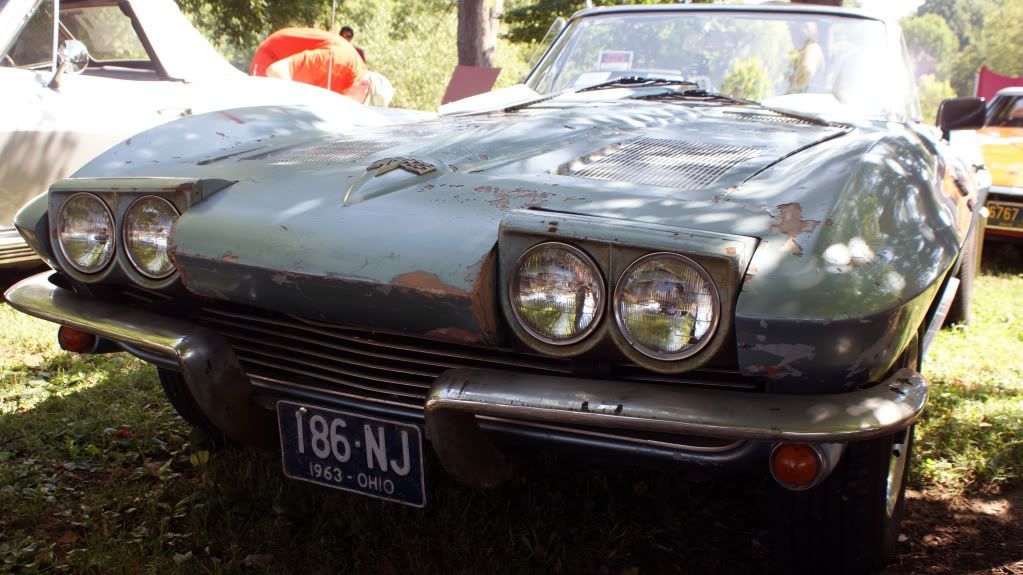 The two directly above I really liked. One is an obvious "work in progress" and the one with the black wheels looks racy and mean. I love it.
And there were cars for everything in between. My favorites included a super rare Pontiac Trans Am Tojan and a 1912 Ford Model T Town Car. This Viper was perhaps the most exotic supercar there. It was listed and displayed as a 1997 Viper GTS-R. The window sticker didn't mention an "R" (which was mostly an aero package that would be duplicated in 1998 for the GT2). I'm guessing it was all dealer-added post-sale. But whatever, it's still fast.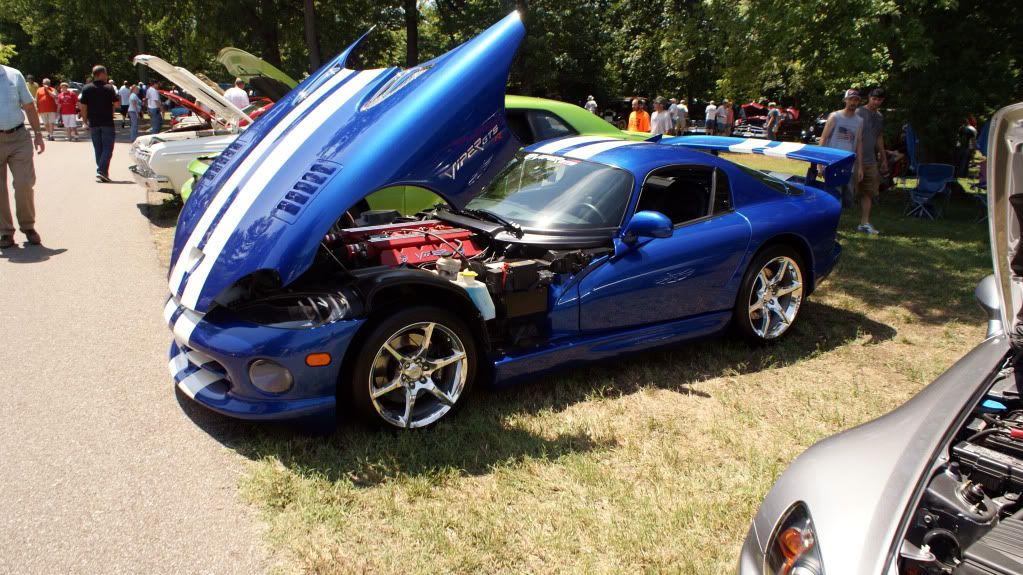 (Don't worry about this one, once it got a little speed it fired right up).