The 2012 Ault Park Concours d'Elegance, held in one of Cincinnati's most beautiful parks in one of Cincinnati's most uppity neighborhoods, was held two weekends ago. The show was full of some of the finest cars from around the mid-west. This year's featured marque was "A Century of American Power." Classic Car Weekly was in attendance and here are some of our favorites.
Our pick for best in show was this 1929 Stutz Model M Lancefield Supercharged Coupe.  It came out of the Mitchell Collection in Texas and is the only surviving example of the five originally built. The low roof-line and gives this car a truly sporting presence.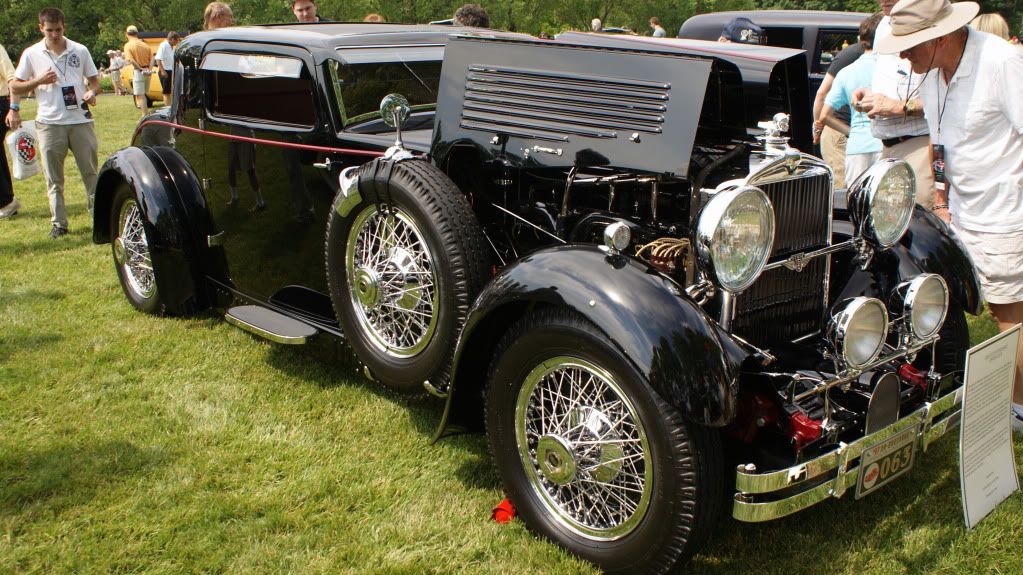 One of the other awesome rides was this 1910 Oldsmobile Autocrat Prototype Race Car built for the 1910 Vanderbilt Cup. Old race cars like this are fascinating – they're as big as trucks and the driver and riding mechanic were just hanging on, completely exposed to the elements in tiny little seats with absolutely no protection whatsoever. Also, don't forget about the 7.7-liter four-cylinder hanging out front.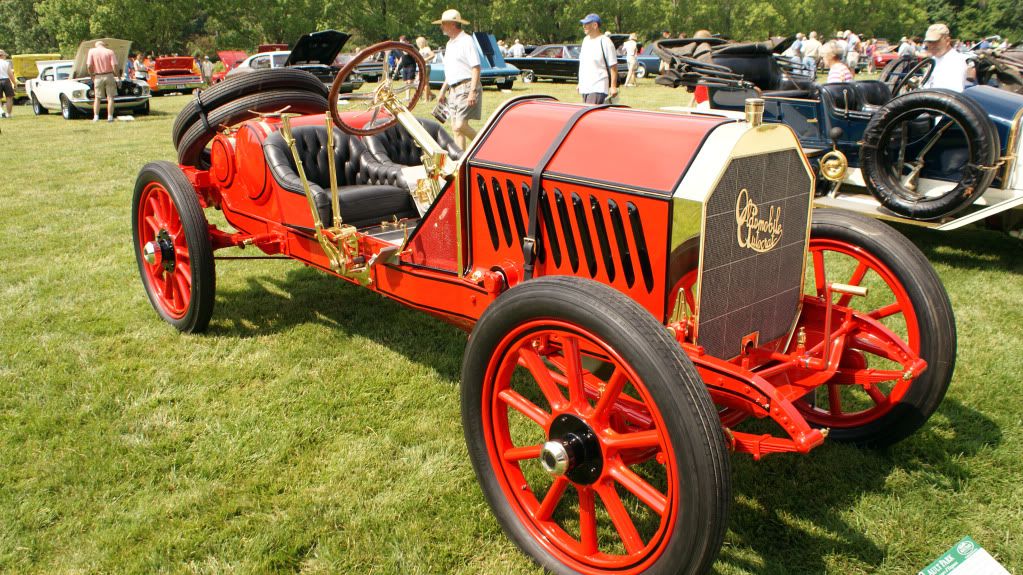 Oh, and check out these exhaust, which look like something of a battle tank: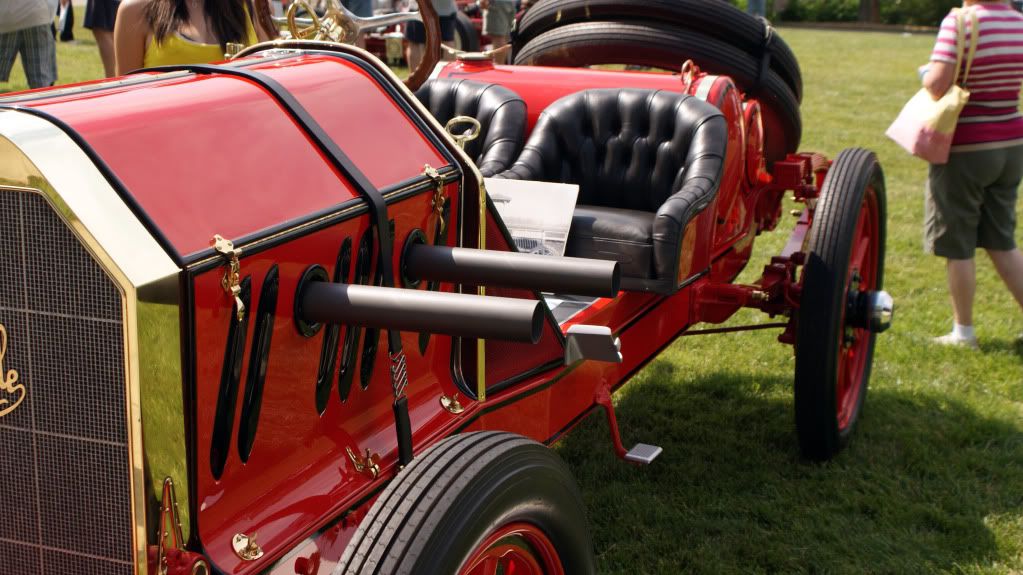 I really enjoyed this 1911 Lozier Briafcliff, as it was gigantic. A gentlemen hanging around it all day tried to convince me that it was worth $40 million. I nodded and smiled but politely declined to tell him he was insane.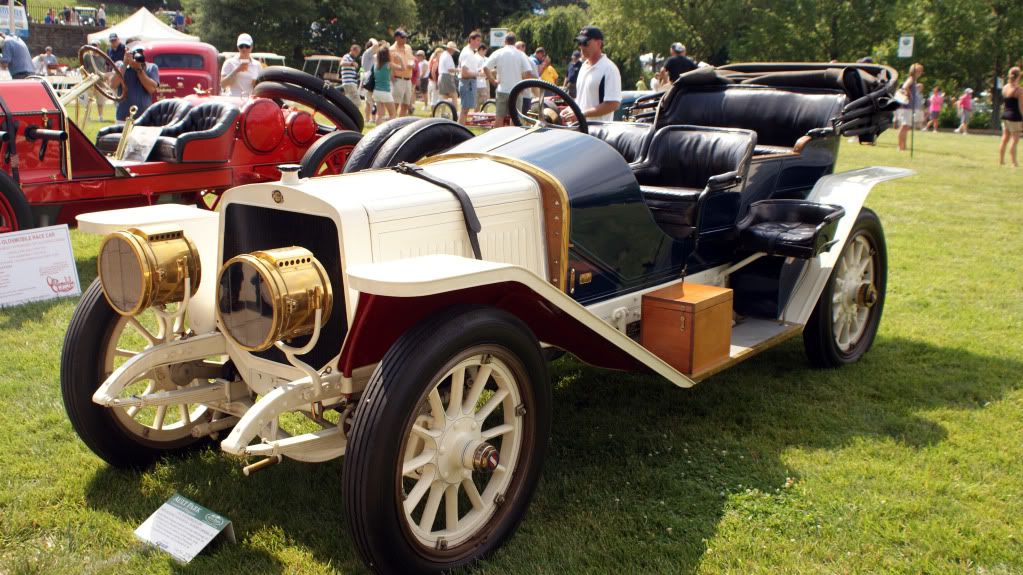 This 1968 Bizzarrini 5300 Spyder is one of three 5300 Spyders built. It has a 327 Corvette engine making 350 horsepower and a stunning interior.
One of the most mind-blowing aspects of this show, was that, on either side of the Stutz mentioned above, there was an SJ Duesenberg. Not a bad day when there are multiple SJ Duesenbergs vying for your attention. This one is a 1929 Bohman & Schwartz Disappearing Top Roadster. 320 horsepower and 140 mph in 1929 must have been incredible.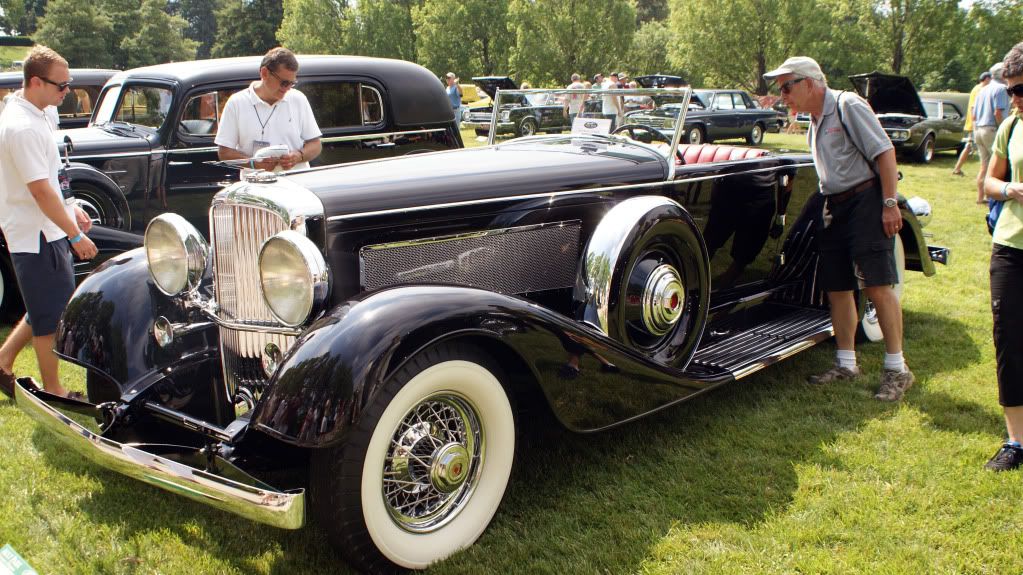 Another exotic was this 1969 Lamborghini Miura S, one of 338 built. Only when standing next to one of these do you realize how impossibly low they sit to the ground. What a wonderful machine.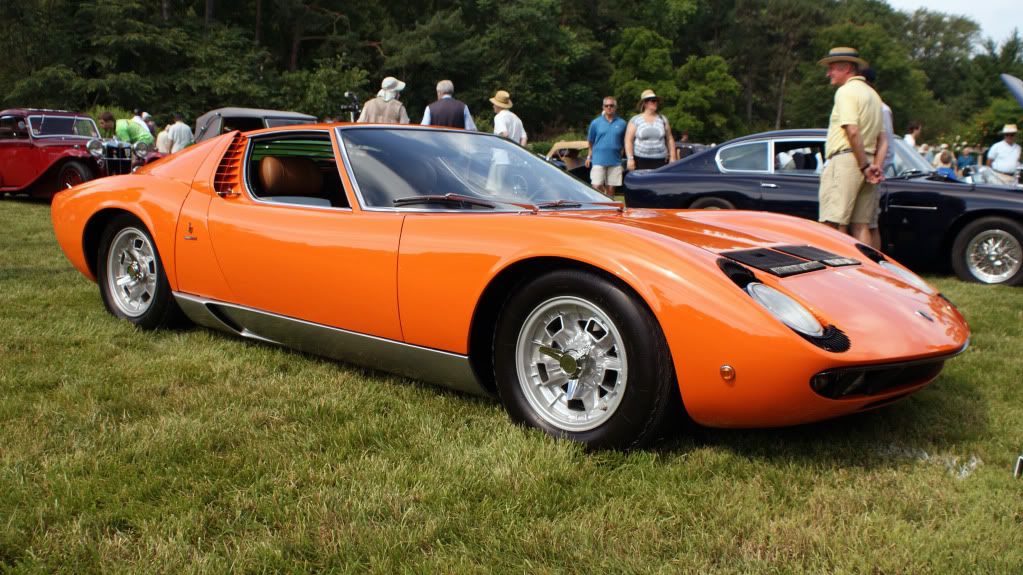 MG was a featured marque this year. Two cars that really stood out included this brilliant blue 1934 NA Evans-Wilkinson Special, one of three built.
There other super-cool MG was this crazy 1985 Metro 6R4 Group B Rally Car from the Lane Motor Museum in Nashville, Tennessee. It was built by Williams F1 for the rally circuit and, yes, crazy is the correct word.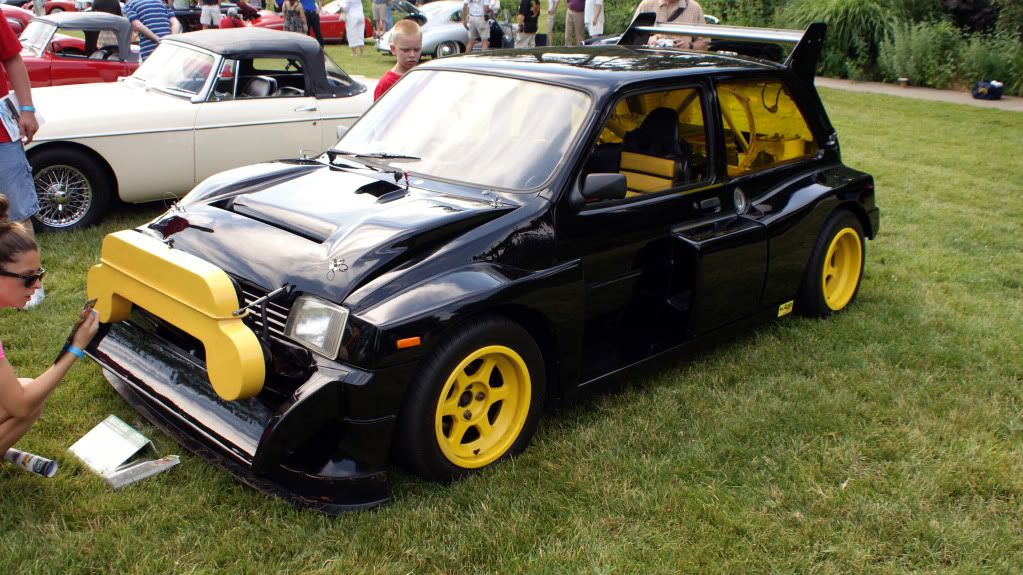 Some other interesting, newer cars include this 1991 BMW Z1, a car you don't see often, especially in America.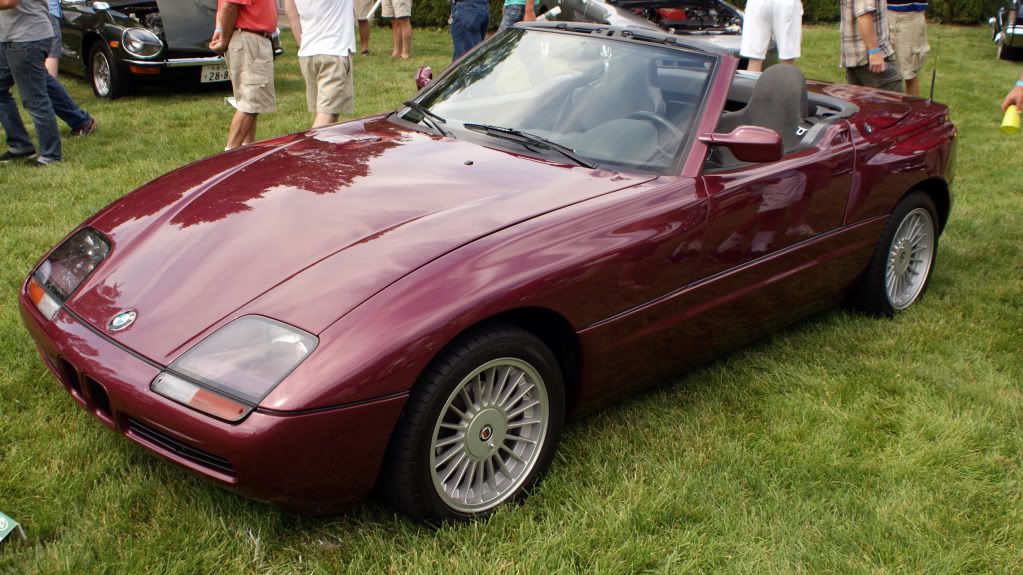 This track-day special (although it was listed as "street-legal") 2009 Ariel Atom 3 drew a crowd, as you could look around it and see just about every part on/in/within it.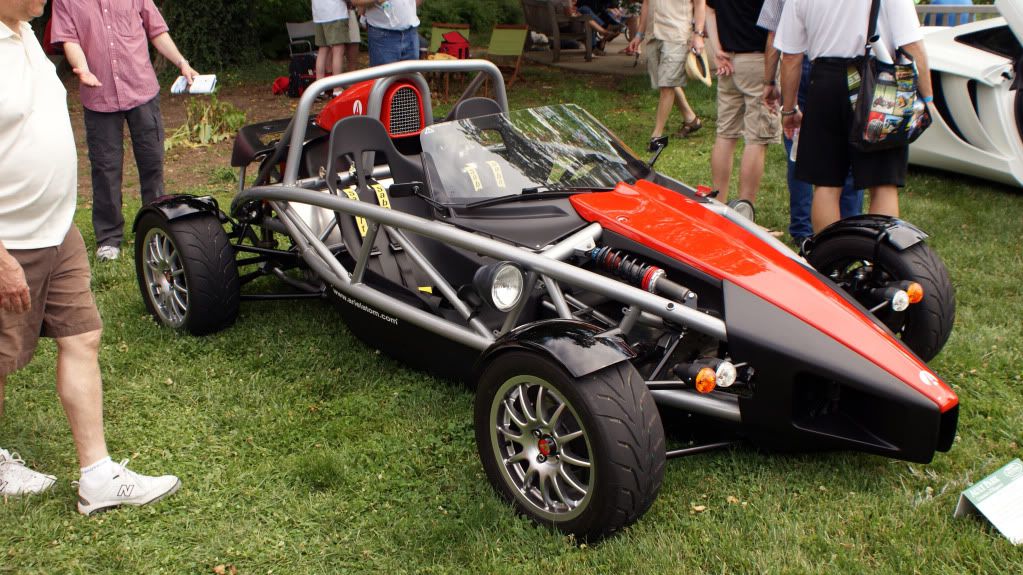 American classics (and muscle cars) were prevalent, with muscle cars being part of the featured "American Power" motif. Easily the most interesting among them was this 1964 Studebaker Commander Super Lark – the only production steel-bodied R-3 package car with the 5.0-liter supercharged V8, which was built for Studebaker by the Granatelli Brothers. It was the fastest compact car in the U.S. when it was built, turning sub-13 second 1/4 miles in excess of 110 mph.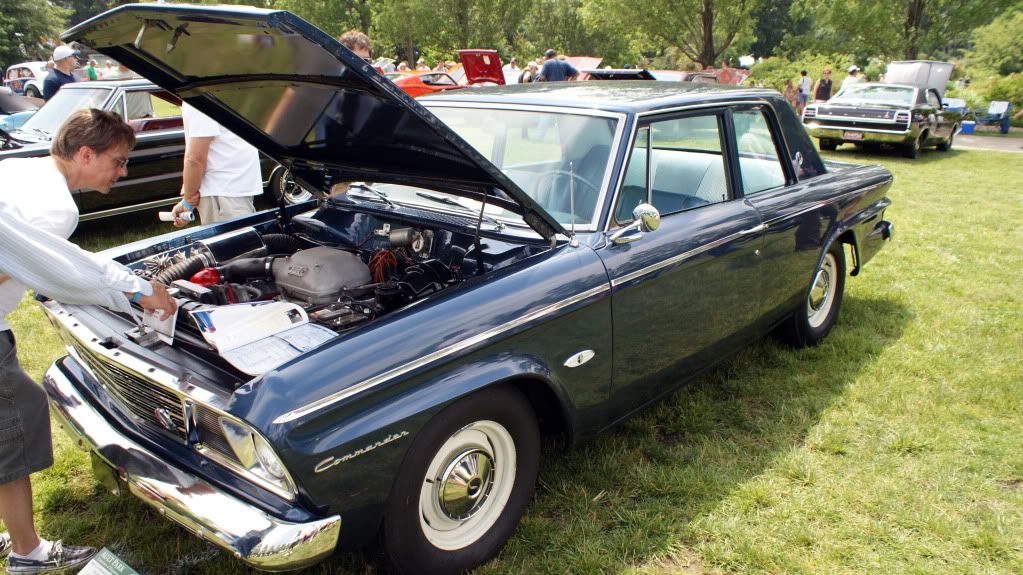 Other fantastic American (or semi-American) classics include this 1957 Dual-Ghia D-500 Convertible. Dual-Ghias are simply beautiful cars and this one in red was no exception.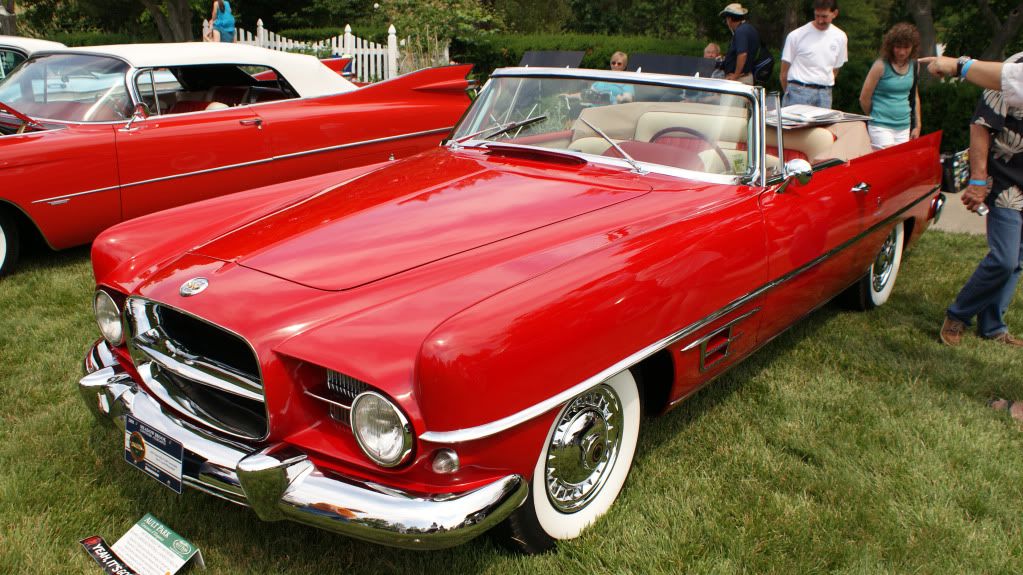 And finally, this 1964 Buick Riviera looked amazing in Coral Mist, my new favorite automotive color. It has the 425 cubic inch Super Wildcat V8, making 360 horsepower.
And what would any good car show rundown be without a trip through the parking lot, a car show in itself. Some of the more impressive cars I saw included a 2013 Chevrolet Corvette Z06 Convertible. It looked mean, and made me wonder why GM hadn't built these before.
This Mercedes-Benz 190SL Roadster was pretty classic and it looked fun, as it drove past me with four people packed in and on it, having a good time.
This Lamborghini Diablo SV got the attention of the high-school student within me – and plenty of others.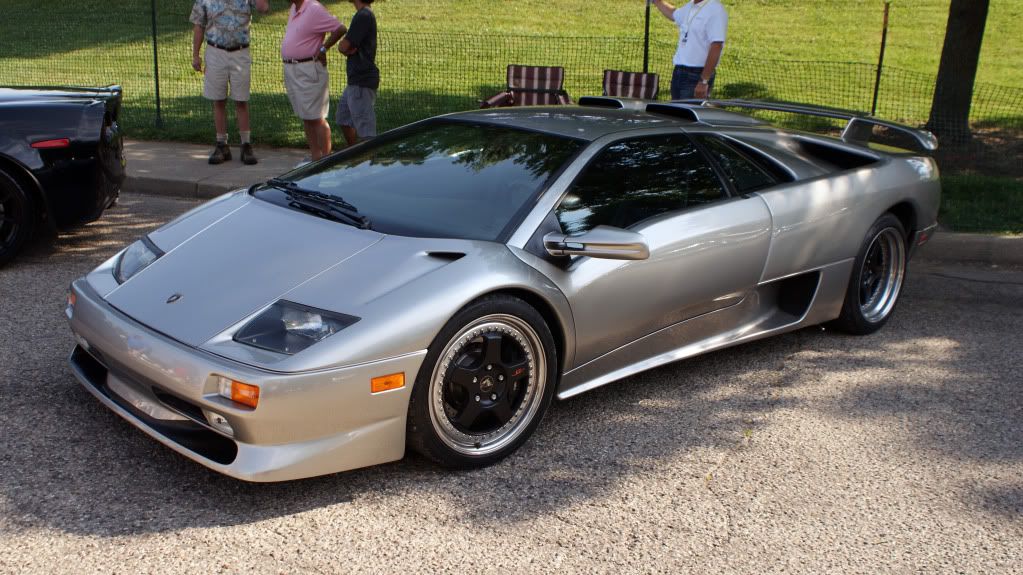 And finally, from the environmentally responsible crowd, this Fisker Karma gathered a lot of interest from onlookers saying things like "What is that?" and "I've never seen one of these." While this car might look like some kind of extended coupe, it is actually a very long car in person – much bigger than you'd think.