RM Auctions' 2012 sale in Hershey, Pennsylvania had a bunch of really old, really cool cars for sale. We featured the cream of the crop (at least from our perspective) and most of those sold. The one-of-a-kind South Bend Surrey failed to sell. So did the Stanley Mountain Wagon and 1915 Peerless. The top sale went to the Barrelside Model J Duesenberg for $1,292,500. Our other featured Duesenberg, the Murphy Sport Sedan, was the second-biggest sale at $792,000. One of the interesting cars we didn't get a chance to feature was this 1914 Jeffrey Four Five-Passenger Touring that sold for $40,700.
One big seller was a horse-drawn fire wagon. There were three of these at this sale, but this was far exceeded the other two, at $396,000. It's an 1894 Silsby Fourth Size Horse-Drawn Steam Pumper. It was pretty decked out and everyone seemed happy when it sold.
Other interesting sales included this 1912 Baker Electric Model W Runabout. There's something about the tires on this thing that make it look like it's ready to go tackle some trails somewhere. It sold for $85,250.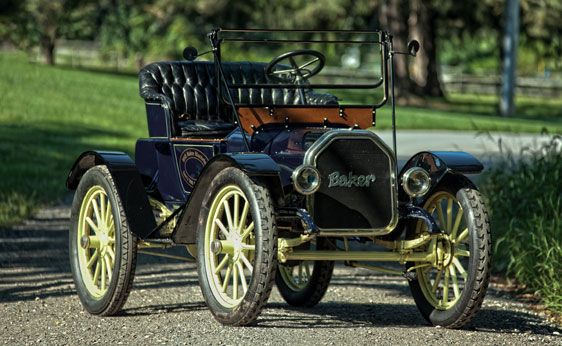 Other alternative-propulsion vehicles included our featured 1900 Milwaukee Steam Runabout for $44,000. The 1906 Pope-Waverley Electric Runabout brought $60,500. And the 1906 Columbus Model 1000 Electric Stanhope sold for $52,250. This 1913 Simplex 38HP Five-Passenger Touring, while not electric or steam-powered, was still cool at $214,500.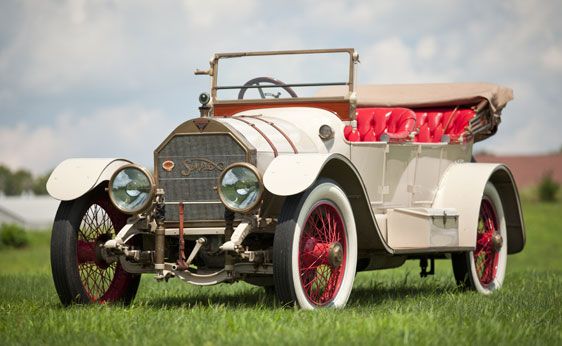 As was this 1910 White Model G-A Five-Passenger Touring that sold for $66,000.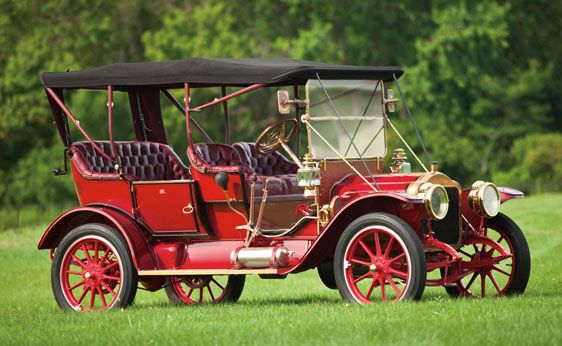 There was an interesting selection of American cars from the 1950s and 60s that included this very rare 1966 Studebaker Daytona Sport, which sold for only $10,450.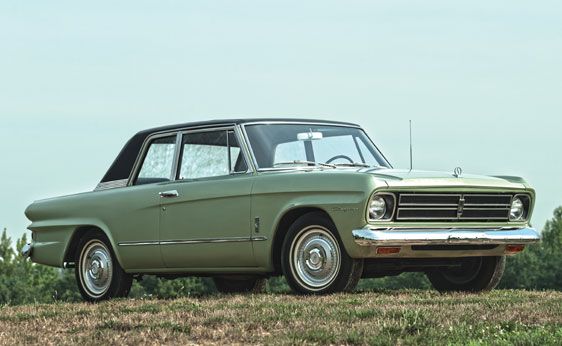 Kaiser and Frazer were also represented. This 1949 Kaiser Deluxe Convertible sold for $57,200.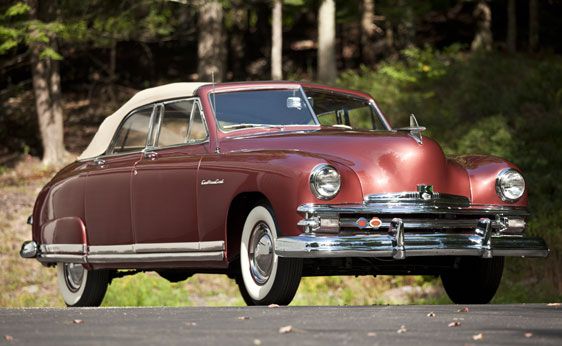 And this 1950 Frazer Manhattan sedan brought $49,500.
This 1903 Ford Model A Rear-Entry Tonneau is the oldest known Ford in existence being  one of the first three cars built by the Ford Motor Company. It came from the John O'Quinn  collection and sold for $264,000.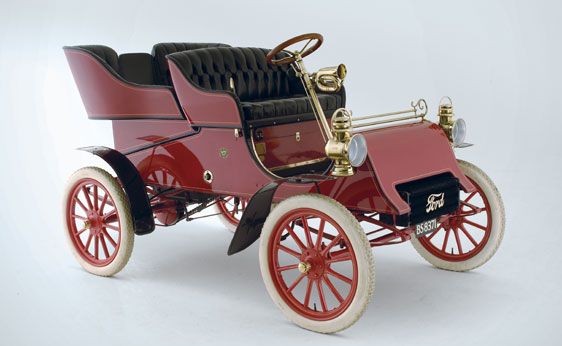 As many old Fords as you see at auctions, you don't see too many pre-1920 Chevrolets. This sale had one and its a great looking car. It's a 1918 D-Series V-8 Touring car and it sold for $46,200.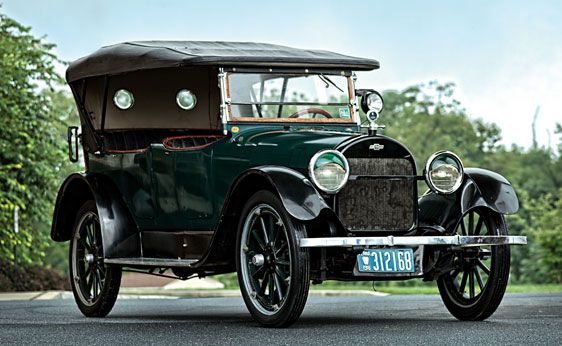 Our featured 1918 Roamer Five-Passenger Touring car sold for $93,500. And the 1920 Premier Model 6-D sold for $63,250. This 1919 Renault Type EU Torpedo seemed especially cheap at $49,500.
Another car I found interesting was this 1910 Metz Two Runabout. It also sold for $49,500.
Our other two feature cars were the 1902 Northern Runabout for $66,000 and the 1906 American Tourist Roi des Belges Touring for $110,000. For complete results, check out RM's website, here.