I think this is a new record with regards to auction coverage turnaround time. This sale was held on August 17, just three days ago and here we are presenting results! Big thanks to Bonhams for posting the final numbers about as quickly as could possibly be expected. Both of our feature cars, the 1895 Buffum and the Gulf McLaren F1 Longtail, failed to sell. The top sale of the auction went to this 1966 Ford GT40 for a cool $2,205,000. It is chassis #GT40P/1033, if you're keeping score at home.
There were some pretty impressive motorcycle results at this sale as well. Top honors went to a 1940 Crocker "Big Tank" V-Twin for an eye-wattering $302,000.
There were two other Crockers that sold as well, both 1937 V-Twins. One sold for $302,000 and the one below brought slightly less at $291,000 (but it's in a better color).
Road cars that really caught my attention included this 1931 Rolls-Royce Phantom II Continental Touring Saloon by Mulliner. It sold for $178,800.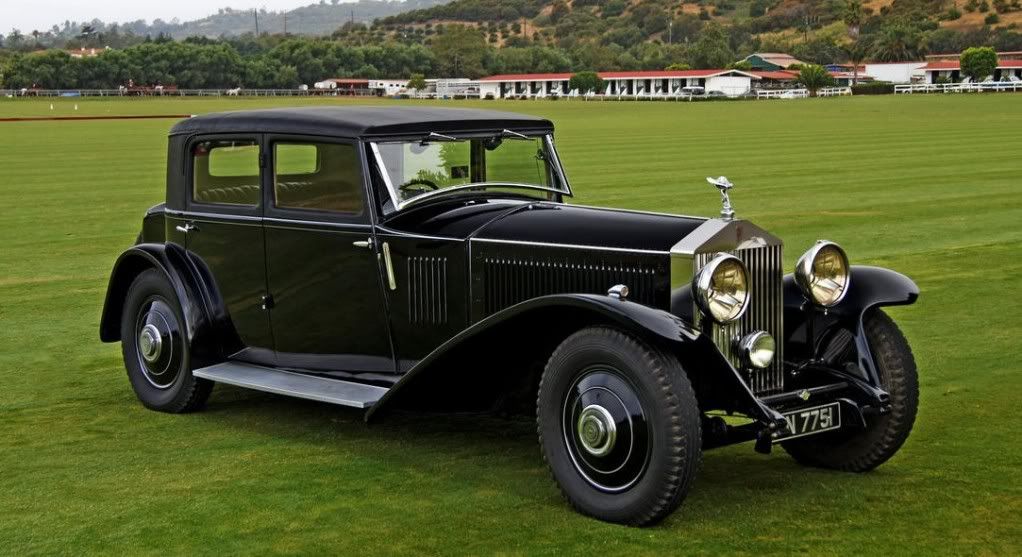 There was also a super-rare 1949 Healey Silverstone that sold for $134,250.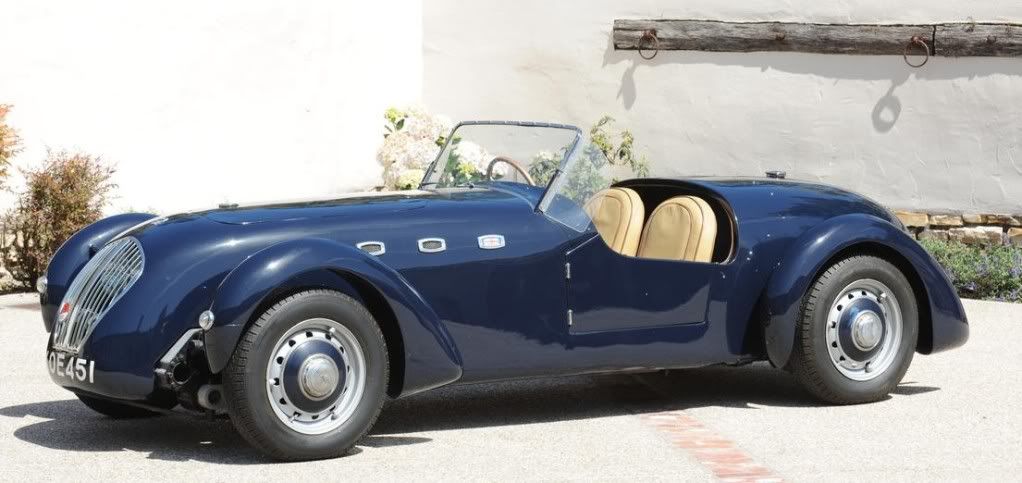 But, by far, the coolest car Bonhams had on offer was this 1941 Tatra T87. These air-cooled beauties are magnificent. I really think it's one of the loveliest designs of all time. They are quite rare in the U.S. and the price reflected that at $280,000.
Race cars were a major theme and some of my favorites included a 1964 Huffaker-Genie Mk 10 and an ex-Michele Alboreto 1990 Footwork-Arrows FA11B Formula One car. The Genie brought $142,500 and the Footwork $54,050.
The second-highest selling car of the sale was also a race car (as was the top-selling GT40). It was a 1966 Lola T70 Mk II GT that brought $324,000.
Two of the more obscure things to sell at this auction included an ex-Otis Chandler 1924 (circa) Ner-a-Car. These things are way cool and this one sold for $14,375.
And finally, there was this 1914 Warrick 6hp Carrier Tri-Car Milk Float (which is kind of a mouthful of a name). It's a British dairy truck – er, trike. The driver sits in the back and the product is up front. I've never seen one before. It sold for $25,300.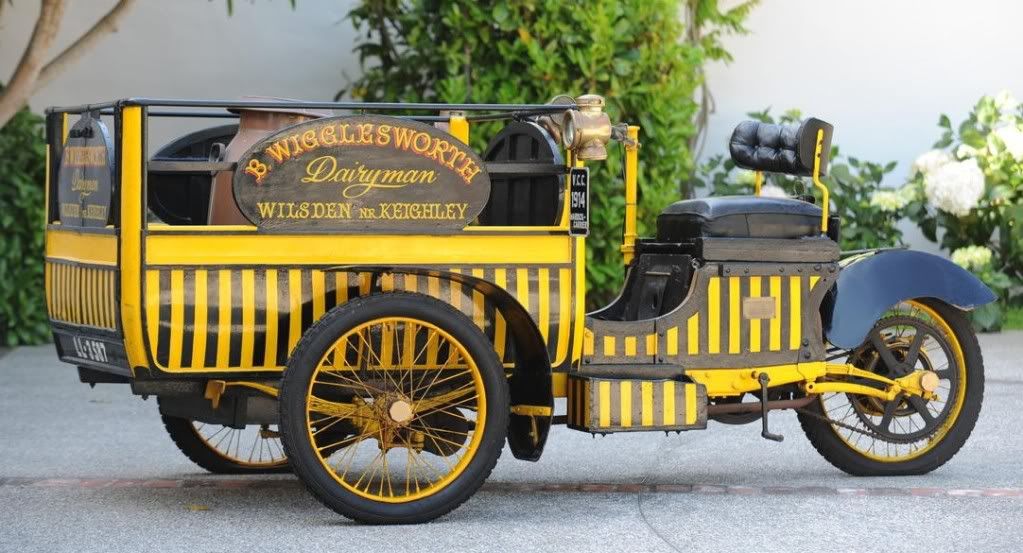 For complete results, click here.