All of December's big auctions happened early in the month. The very first one occurred on December 1st in North Palm Beach, Florida. It was the sale of John Staluppi's "Cars of Dreams" Museum. Every car sold at no reserve and the top sale was actually a giant carousel – but the top selling car was this 1956 Cadillac Series 62 Convertible.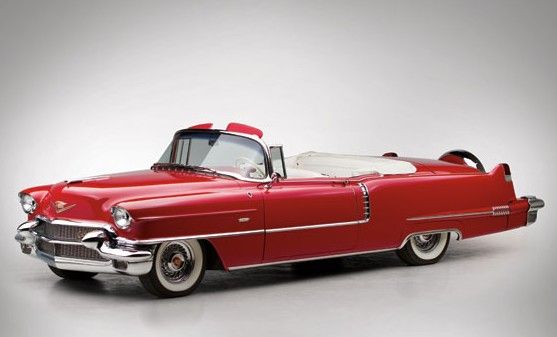 Our featured cars were the entire Chrysler 300 Letter Series. Their sales breakdown is as follows:
1955 Chrysler C-300 – $88,000

1956 Chrysler 300B – $115,500
1957 Chrysler 300C Convertible – $154,000
1958 Chrysler 300D Convertible – $198,000
1959 Chrysler 300E Convertible – $176,000
1960 Chrysler 300F Convertible – $170,500
1961 Chrysler 300G Convertible – $137,500
1962 Chrysler 300H Convertible – $74,250
1963 Chrysler 300 Sport Series Convertible – $71,500
For complete results, click here. Next up was Bonhams sale at Mercedes-Benz World Brooklands in Weybridge. The top sale was this 1931 Invicta 4.25-litre S-Type Low-Chassis Tourer for $750,000.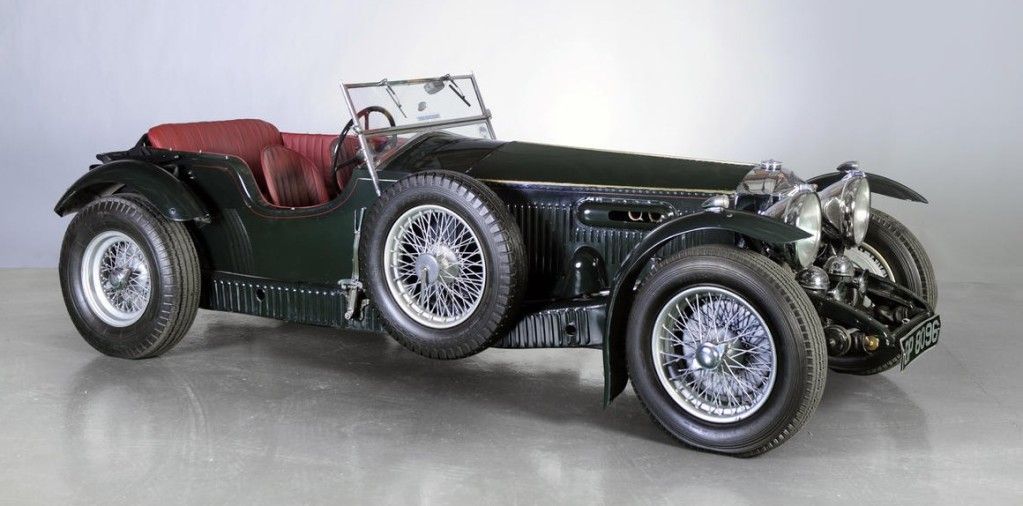 Our featured Pagani Zonda failed to sell. Our featured SS 100 was the fourth highest-selling car at $402,800. The Fiat 1500 with beautiful cabriolet Ghia coachwork sold for $128,600. And our final feature car, the 1904 Winton, sold for $218,800. Other interesting cars included an early 1913 Austin 10hp Coquette for $44,444.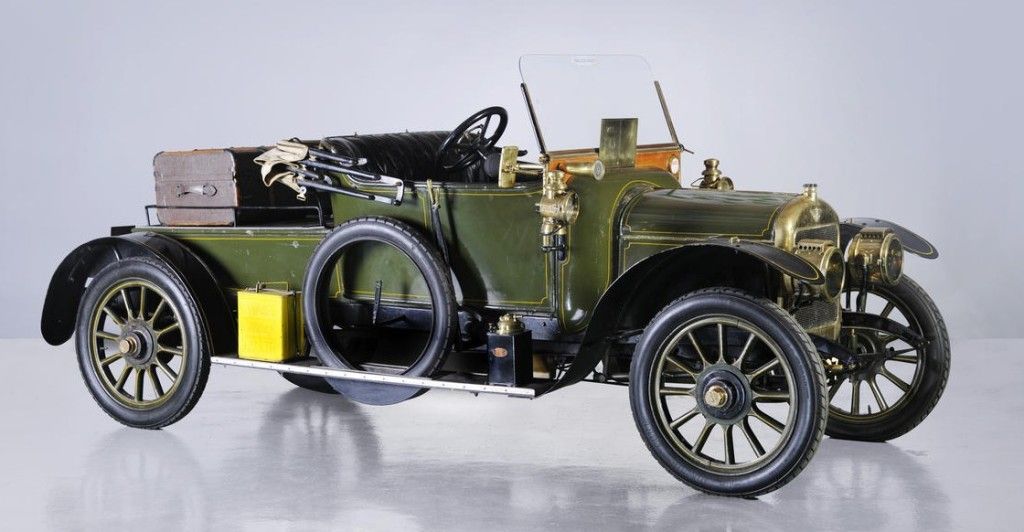 There was also this 1924 Frazer-Nash 1.5-Litre Super Sports Roadster for $107,000.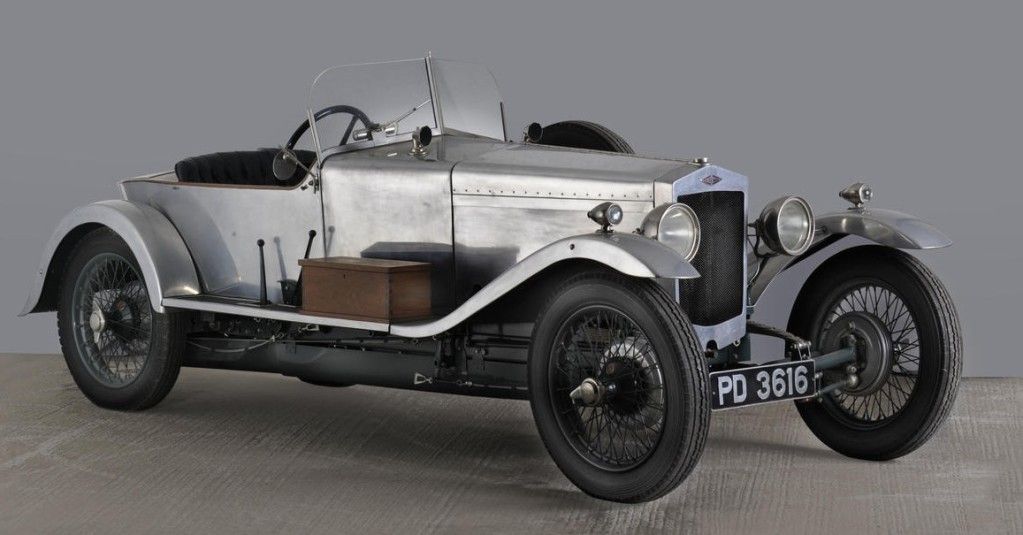 And finally, one for the weird, this 1963 Hillman Imp "Flatmobile." It is the World's Lowest Car. It was one of a handful of weird one-offs in this sale. It's only 19 inches high… and would be one of the last vehicles I would ever want to ride in. It sold for $15,700. For complete results, click here.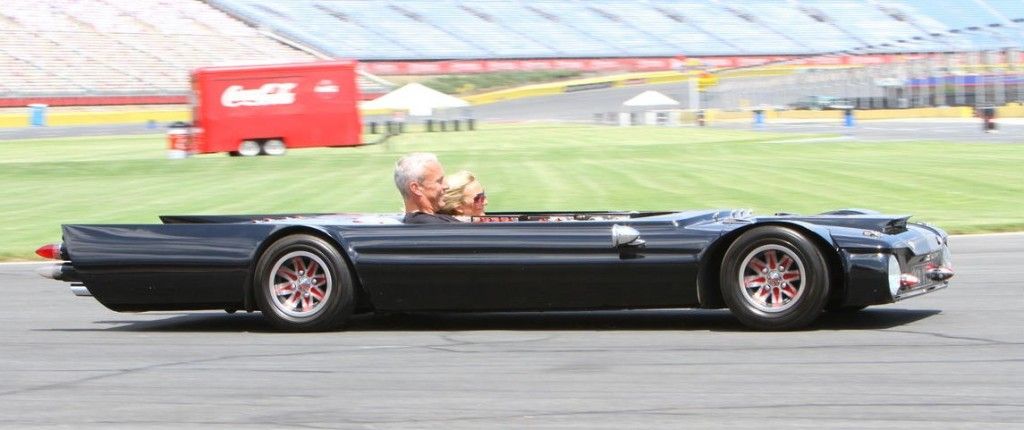 H&H's December 5th sale at Newbury Racecourse had this 1965 Aston Martin DB5 as its top sale. It went for $431,000. Our featured Allard P2 Safari failed to sell.
The second-highest selling car was this 1925 Vauxhall 30/98 OE-Type Tourer. It sold for $287,000.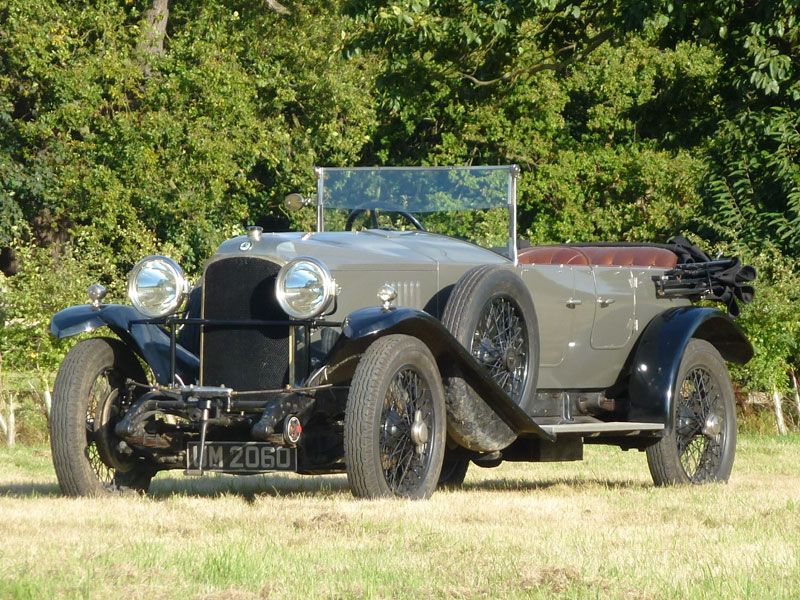 Then there was this 1980 MG B Roadster that was styled by Aston Martin. It's one-of-a-kind and was sold for $17,900. For complete results, click here.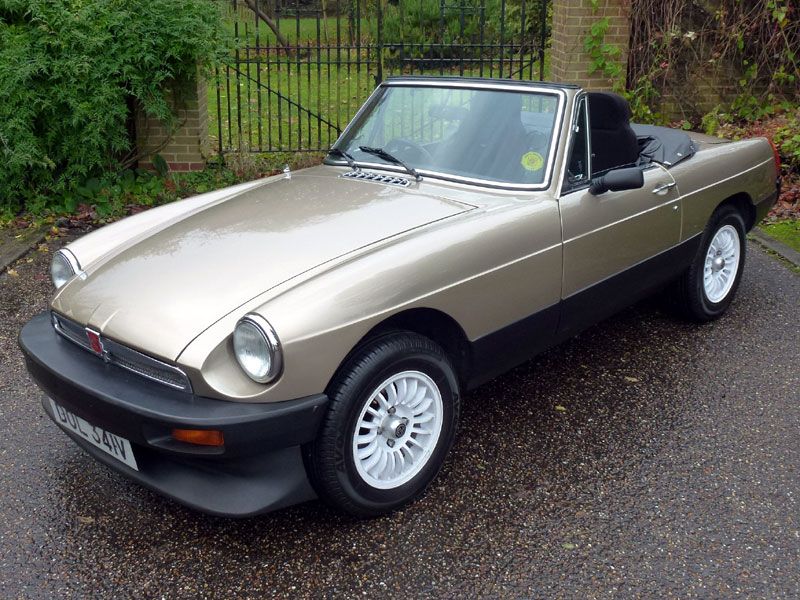 Mecum's December Kansas City auction had quite a number of cars cross the block. The only one we featured, a Mark II Sunbeam Tiger failed to sell. A car we featured from when it was for sale in St. Louis, a Vespa 400, sold at this sale for $22,500, $9,000 less than the asking price at the dealership. Top sale was a 2012 Chevrolet Camaro COPO factory drag car for $140,000.
Actually, it was co-top sale. The other $140,000 sale was this pretty awesome 1970 Ford Mustang Mach I Twister Edition. It is one of only 48 made.
Another cool muscle car was this awesome-in-green 1971 Pontiac GTO "Judge" that sold for $92,500.
The other two "interesting" cars were a pair of Buicks. First this 1928 Master Six Opera Coupe that I've had my eye on for quite some time at the same dealership that the Vespa came from. It also sold for $22,500. Mmmm, wood-rimmed wheels.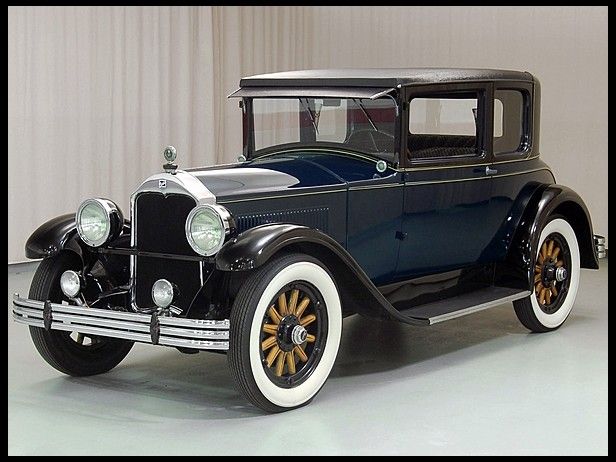 Then there was this 1985 Century Convertible. It's a V6 car – and Buick never built a Century convertible in this bodystyle, so it's an aftermarket job. Maybe it's just because I owned a '92 Century that I was drawn to this thing, but it was also the cheapest car in the sale and it looks like it's in really good shape. It sold for $1,250. Complete results can be found here.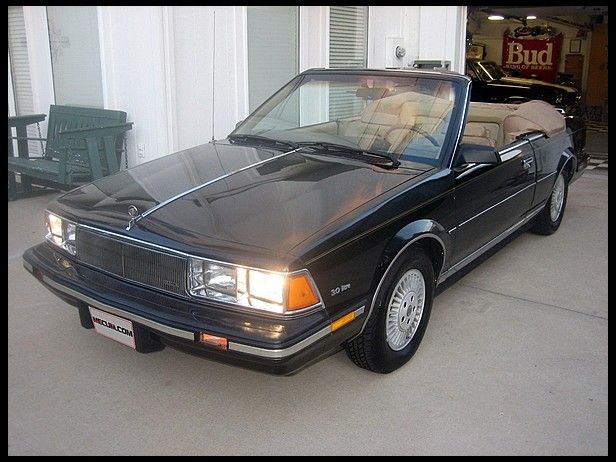 The coolest auction of the month was Auctions America's sale of some WWII vehicles from (what was) Dean Kruse's National Military History Center in Auburn, Indiana. There were some seriously cool trucks on offer. The top sale went to one of our featured half-tracks. They sold as follows:
1945 Daimler-Benz DB10 Sd.Kfz. 8 – $200,000
1940 Hanomag S.P.W. Ausf. C Sd.Kfz. 251/1 – $160,000
1942 Borgward H kl 6 – $145,000
1944 White M16 – $95,000
1944 Auto Union Hl kl 6p – $75,000
1943 Opel Maultier – $65,000
1943 Opel Maultier Panzer-Werfer 42 Rocket Launcher – $60,000

1943 Ford Maultier – $42,500

1941 Autocar M3 – $38,000
1939 Unic Kegresse P107/U304(f) – $20,000
Then we featured five cool trucks available at this sale, they sold as follows:
1942 GMC DUKW-353 – $97,000
1940 Humber Hexonaut GS 6×6 Amphibious Prototype – $47,500
1940 Breda 40 4×4 Artillery Tractor – $37,000

1942 Mercedes-Benz L3000S – $32,000

1939 Latil M2TL6 4×4 Tractor – $10,000
Other interesting vehicles included this 1944 Phanomen-Granit 1500A 4×4 Kfz. 70 personnel car for $72,500.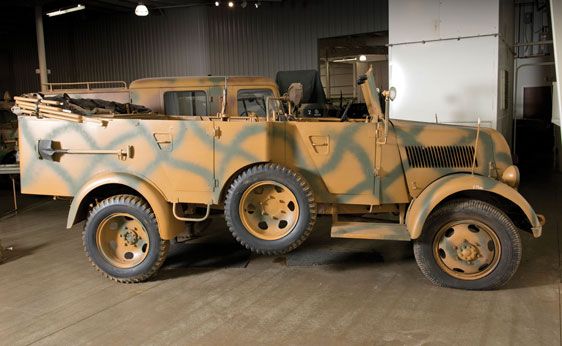 Next up, a 1944 Steyr 1500A/01 4×4 Kfz. command car that was hammered away for $130,000.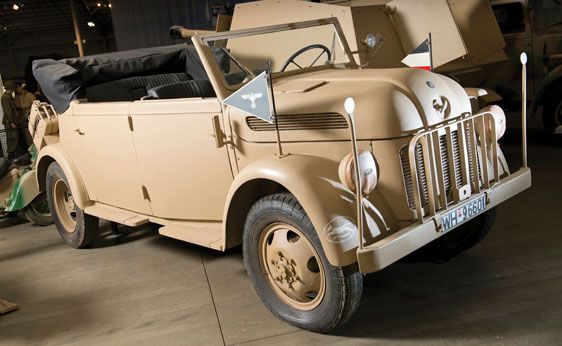 And the final" thing" (some of these looked like cars built on truck chassis and some of them didn't have wheels at all… these aren't typical vehicles) from this sale, an awesome 1940 Horch Type EFm 4×4 cross-country personnel car that sold for $150,000. Complete results can be found here.
And, finally, Osenat's December 9th sale was the latest held in the month. Top sale was a 1957 Mercedes-Benz 190SL Roadster for $117,000.
The most interesting vehicle, by a landslide, was our featured 1908 Doriot-Flandrin Type E, but it failed to meet it's reserve and did not sell. The most interesting car that did sell was this 1929 Chenard & Walcker 1550 Grand Sport Torpedo that brought $108,000. For complete results, click here.